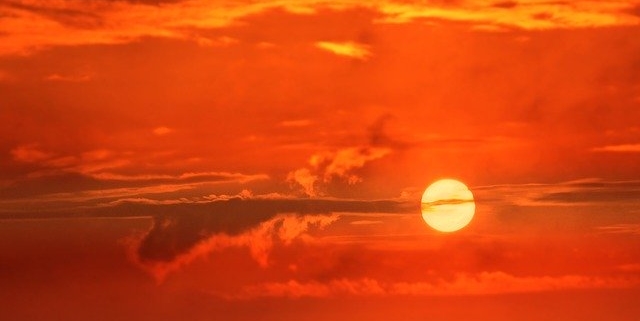 Climate in Namibia
The perfect climate of Namibia
Namibia houses part of one of the driest deserts in the world: The Namib. Given its desert landscape you can expect to find a large portion of the country covered in arid land and dry areas. It may be very dry but it is also generally very pleasant. The current from the cold Benguela along the coast of Namibia keeps it cool, damp and usually rain free for the majority of the year.
If you are after rain in Namibia, then it's best to head inland in the summer months between November and April. Here you will be witness to some quite heavy rainfall that will really amaze you!
There aren't many places you travel too that you can find an ideal climate all year round. One such place though is Namibia with its climate reflecting a country with a diverse landscape and diverse people! It has located inside it's borders one of the driest deserts on the planet with the Namib, which means that there are areas of the country with an extremely dry and arid temperature.
Having said that, the Benguela current keeps the coast of Namibia extremely cool and free of rain for the large part of the year. Rain usually falls in the Namibian summer, although it can sometimes be extremely rare to see any form of rain in the country at all.
If you are travelling to Namibia in January or February, be prepared for some extreme temperatures! You can often find the mercury bursting past 40 degrees Celsius at this time of the year! However, the night times usually make up for it, being nice and cool to make you feel a little bit more comfortable.
No matter what time of the year you visit, you will be able to find a climactic zone that will suit your needs as well as your comfort levels. Ensure you research the time of year further so you can pack accordingly and have a great time!