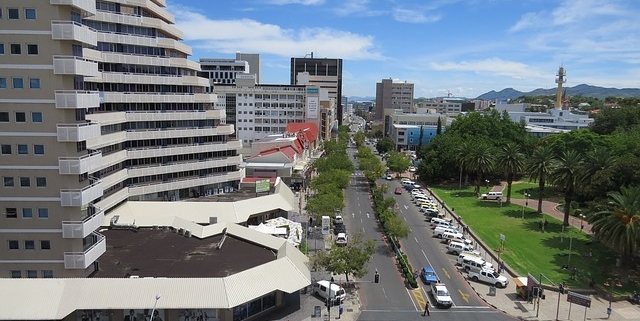 Namibia Cities
Namibia is a large country with a huge spread between some towns and cities. Many of these towns and cities have small populations and very large distances to travel. Here are a few of them for your next trip if you wish to visit them:
Windhoek - the capital city of Namibia, is located right in the middle of the country. Large German influences still dominate the capital, with a very large diverse culture spread throughout. Find some of it's quaint little cafes and enjoy the local hospitality with the many cultures you will discover.

Swakopmund - is in the north west of Namibia and is the capital of the district of Erongo. It is a seaside resort town, making it extremely popular with the locals and tourists alike! Visit the 'summer capital' of Namibia famous for its German culture.
Gobabis - is located in the east of the country and is the regional capital of the region of Omaheke. It is about 200km out of Windhoek and is dominated by a strong cattle farming region.

Walvis Bay - located on the coast in a bay of the same name, Walvis Bay is home to around 85,000 people and has an extremely deep bay which is perfect for large ships which dock in the area

Ruacana - is a small town right on the border between Namibia and Angola and famous for the nearby Ruacana Falls.
Outapi - sometimes referred to as Uutapi, it is located on the border with Angola in the north of the country. It has one of the highest average rainfalls in all of Namibia and was once home to a South African army base during the South African occupation of the country
Nkurenkuru - is located on the Kavango River in the north of Namibia and has a small population of around 7650 people. It is located very close to the country of Angola, and a border post is all that separates Nkurenkuru from the Angolan town of Cuangar
So no matter where you visit in Namibia, you are sure to experience some amazingly different cities and towns!