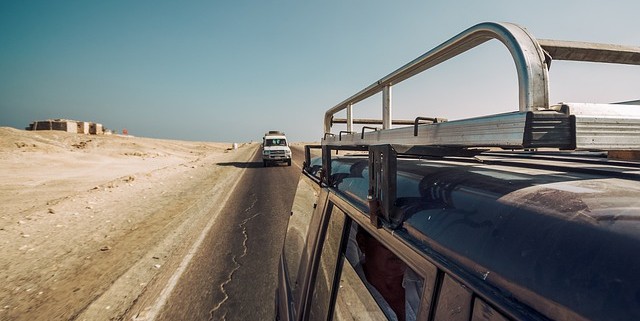 Self Drive Namibia
If you want to see the beauty of Namibia then why not take a self driven holiday around the country? This is a great idea for people who don't want to be organised into pre determined tours and surrounded by countless other tourists all at the same time! There are a wide variety of different self drive tour options for you out there and these offer you a fantastic experience of really getting to see what the real Namibia is really like! Here are some general tips for you when choosing a self drive tour of Namibia.
Make sure you chose a company that has everything you want offered. This could vary from tour companies that offer you the chance to sleep in the car they provide to providing you with the right areas to camp in and tell you where you can and can't camp. A lot of the companies available for self drive tours will generally be able to explain essentially everything you need to know at the initial booking but always check with them if there are any other relevant enquiries you need to know.
Self driving around Namibia really is a great idea for those who are experiencing Africa for the very first time. Namibia is one of the safer countries in Africa to experience safari travel and it's a great first stop for those really wishing to sink their teeth into the true safari experience. The amount of tourist companies you will find in Namibia that offer so many different experiences will astound you and it will give you a fantastic opportunity to make your dreams come true when it comes to seeing so many different African animals up close and personal. Do you want to see Cheetahs, Lions, Giraffes and Elephants? Then Namibia definitely is for you and you should look around for the best tour company to really suit your needs and budget.
Namibia is known for its friendly people and experiencing it by car is a great way to experience this friendliness first hand. This way you can see all the inner beauty of Namibia and really get to experience the true heart of the people and experience what the inner workings of the country are all about. Check with your tour operator to see what specific parts of the country your self drive tour will take in and always check to see if you can amend this if there are other specific areas of Namibia you are dying to see.
You will find that most self drive tour operators will provide you with an extremely sturdy vehicle that is capable of all terrain travel and will give you great opportunity to really head into the diverse landscape that Namibia has to offer. You will also be told of all the relevant dangers that you will need to look out for as well as all the precautions you will have to take, so always make sure if you have any urgent questions or concerns about your trip that you bring them up with your tour operator so that there isn't any risk of danger or confusion during your trip.
It's always a good idea to check the weather before you head off on your self driven adventure of Namibia as Namibia has a very unforgiving climate that can rapidly turn bad if you don't take precautions. Your tour operator will no doubt inform you of all the relevant dangers when it comes the weather and what other precautions to take, but bring with you as much information as you can in the form of guide books and brochures. Travelling by yourself in a car can be dangerous and you should always check in whenever you find yourself with reception on your phone or other equipment. The last thing you will want is to be stranded in the middle of the Namibian desert with no form of communication so always ensure you follow these guidelines to avoid any trouble during your trip. It will also ensure you have an enjoyable time in Namibia and don't leave the beautiful country with any negative experiences!