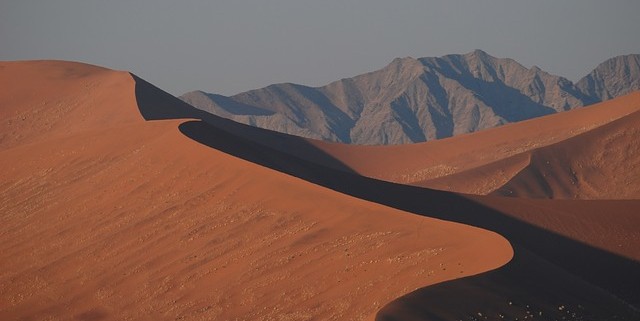 Let's head to Sesriem for a trip
The beautiful town of Sesriem is actually a small little settlement that is located right smack back in the middle of one of the driest deserts in the world, the Namib.
It is extremely well known right across Namibia as the Sesriem Gate, and is referred to as the main point of access to the nearby Namib-Naukluft National Park. There is also the nearby tourist area of the Sossusvlei which also makes the Sesriem a major point for tourists.
Sesriem is very small, and only has some minor facilities for people. These facilities include a petrol station, telephones for public use, general supply kiosks and in the surrounding areas there are some basic accommodation options for travellers.
There are also several campsites and backpacker facilities for tourists in the area as well. A very popular attraction within the Sesriem district is the hot air balloon rides which leave every morning. Here tourists can get a chance to go high up above the Namib landscape to see some stunning views and be taken in by the amazing scenery of the country.
You will also be witness to the Sesriem canyon which is around 4 kilometres away from Sesriem. This canyon is regarded as the second most popular place to visit in the region, and sees a naturalised canyon formed from many types of rock to create a visual masterpiece.
The name Sesriem derives from the Afrikaans language and it means 'six belts', a name coming from local settlers in the area and their journey through the region.
A visit to the area is a definite for tourists wishing to see some stunning landscapes of Namibia and really get their trip in the country off to an amazing adventure! You won't regret it!