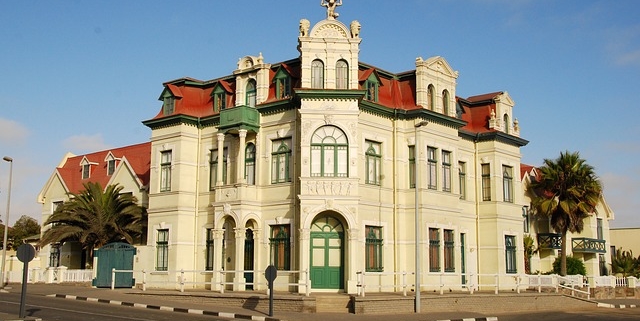 Swakopmund
Going to Swakopmund in Namibia and love it to bits!

There are many places in Namibia that you can visit but one of the most popular destinations is the city of Swakopmund. It is a perfect place for you to unwind and meet some locals, and the fact that the city resembles a German city will make you feel at home if you are heading in from Germany.
It's extremely famous for its beaches, and you can find a wide variety of areas available to you for surfing, fishing or simply relaxing on a sunny day. It has also seen recently a bit of a makeover, giving itself the title of the 'sports adventure capital of all of Namibia'.
It's a perfect place for all adrenaline junkies wishing to find a new slice of heaven to fuel their desire for some thrills. You can find quad bikes, sand dune boarding, sky diving or even camel riding to really tickle your adventure bone.
So if you are after a nice relaxing beach resort to unwind or a fast paced adrenaline city to find your next thrill, you should definitely consider heading out to Swakopmund in Namibia! You will feel like you are in Germany in Africa!